💘 ❤️ 💞 UPCOMING EVENTS

💘 ❤️ 💞





12 Must-Have Apps For Every Realtor

LET'S FACE IT. Our lives are now mobile more than they are tethered. Of all the devices we have in our possession and homes, your cell phone is undoubtely the clear winner in the "most time spent with one device" category. It's usually the first thing we look at in the morning and the last when we go to bed. And between rise and slumber, we probably touch our screens more than we breathe. So being "mobile friendly" is vital to the success of any real estate agent.
Why is it important to have all these apps on my phone? Can't I just access them from my laptop, work, or home computer?
The answer is YES- you can access them from all of those devices. But what happens when you are out showing houses and your client asks you questions, or wants to see a photo, or needs a contract page, or wants information on taxes? Are you going to be the "slow and cumbersome" dinosaur agent, or the "cutting edge, I have it all in my hands and ready to provide it to you" agent?
Great! One more thing to learn! How to use these apps and when to use them- I don't have enough time (WAIT! Stop what you are doing and read my section BELOW on time management.)
Suck it up buttercup. Do you want to be the agent that is behind the times and always catching up, or on the front lines of technology, leading the industry and being the best prepared and most expert agent in the field? Learning to EMBRACE and USE technology is a vital part of being a Realtor® in 2023.
So whats the best way to learn to use them?
Use them. Open the app. Figure it out. Watch YouTube videos on them. Practice with them. Don't just skip through them. Instead, pick an app a day, or a week, and commit to using it. Most of them are quite simple to use, but flush with complex components. Don't whine about it. As Mr. Nike says... "Just do it".
Here are the apps- with their name, their icon, a brief description of what they do, and a video link (if available) from YouTube to show you how they work (click the ICON PICTURE to see the website)
The digitial business card is one of the hottest ways to share your contact information. And it ensures that your contacts and clients get ALL of your contact info plus more- social media links, website links, review links, etc. The possibilities are endless. How to use POPL is HERE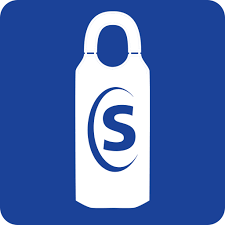 The Supra App is more than just a way to get access into Supra Lockboxes. It's full of helpful information and useful tools. How to use SupraEkey is HERE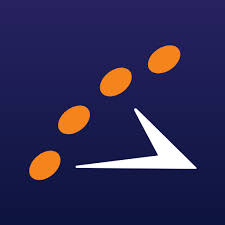 It's actually quite easy to make and view appointments right from the app- plus you can review past showings, request and review feedback, reschedule or move appointments, view instructions and so much more. Make sure you discover all this app has to offer. How to use ShowingTime is HERE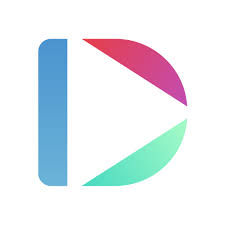 The Dubb app works great for shooting and editing videos to share right from the app on your phone- they seemlessly sync with the Online version, as well as into your WiseAgent CRM- making it easier than ever to stay front and center with your clients. How to use DUBB is HERE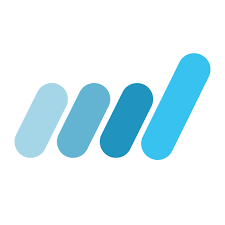 STELLAR MLS offers the MLS-Touch app- a very user friendly, on the go app for accessing MLS data away from the office. How to use MLS-TOUCH is HERE
FLXMLS also has their own app- great for accessing data away from the office. How to use FLEXMLS is HERE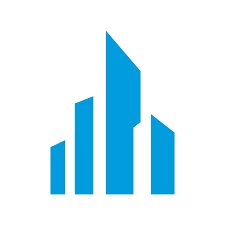 CREXI is a highly used Commercial Real Estate listing site- it doesn't have all commercial listings (no site does) but it does have enough so that you can show your clients you are aware of the inventory available. Their map search on the app is fantastic. How to use CREXI is HERE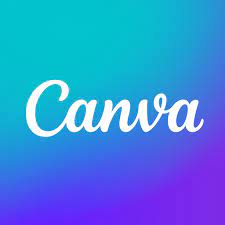 From creating social media posts and video thumbnails, to correcting photos and sharing projects, Canva MOBILE is a great addition to your marketing arsenal. It has features that are not available on the desktop versions- like customizing instagram reels. How to use CANVA is HERE
Momenzo is one of my newest finds- and one that i ABSOLUTELY love for property marketing- for those who are novices when it comes to shooting property videos, this literally walks you through every step (even showing which direction to pan your phone camera) and creates beautiful property videos. THIS IS A MUST LEARN! How to use MOMENZO is HERE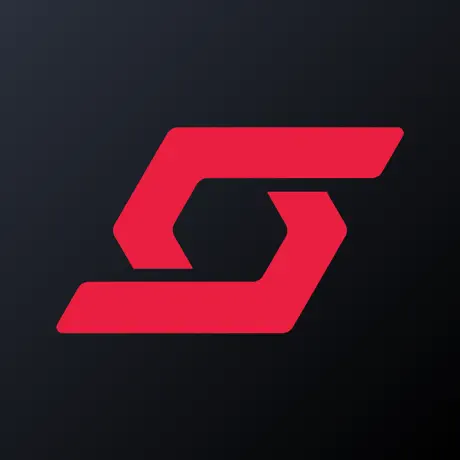 From BOXBROWNIE comes their newest creation- shoot and then upload property photos directly to BoxBrownie- profesisonal editing, floor plans, item removal, dusk to dawn, etc are right at your fingertips. This is a game changer. How to use SNAPSNAPSNAP is HERE
Tawk.To is the FREE chat widget that is added to your real estate website. People love live chat because it provides instant gratification. Fact is, chatting is 100X faster than any other digital service channel, giving customers a response in minutes — even seconds — not hours. Basically, live chat means getting help now, not later. And you need this app on your phone so you get notice when someone starts a chat. It's very simple. How to use TAWK.TO is HERE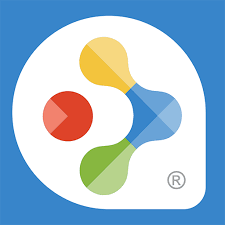 RPR is a fundamental tool for all agents. If you haven't used the system yet, login to your MLS dashboard, click on the RPR link, sign up, and watch their videos. For listing presentations and pricing, it's one you have to know. The RPR APP makes this tool even more user-friendly. How to use RPR MOBILE is HERE.
There are also several other apps you should have your own, these include:
The Property Search Apps- Zillow, Realtor.com, Homes.Com, Redfin, and HotPads
Social Media Apps: Facebook, Twitter, LinkedIn, SnapChat, Instagram, TikTok, and YouTube.
You can also create "shortcuts" on your homescreen to look just like apps for things that you might find useful, such as: the SandPeak Podcast, TheRealEstateTrainer.com, WiseAgent, Your Website, etc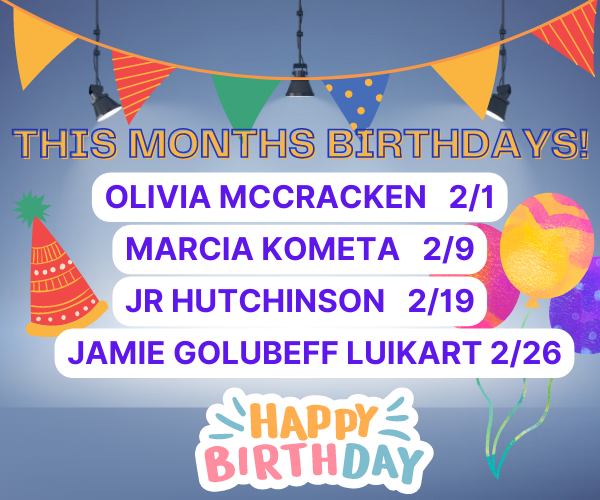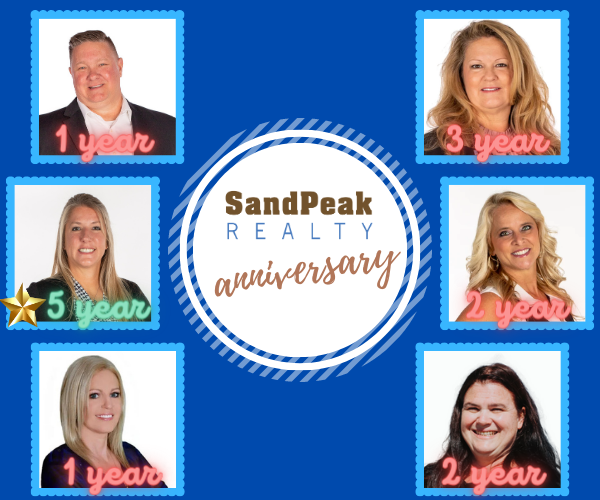 💘 ❤️ 💞 LOCAL MARKET STATISTICS

💘 ❤️ 💞
(as of FEBRUARY 11th, 2023) Previous Month Stat is in [ x ]
Mike's Take On the Market: Both Figures are month to date (jan in [ ]). Active listings have picked up- especially Pasco except Pinellas where the number of SFD homes has dropped. I thing I noticed is that in all areas PENDING sales are increasing (except Hernando where it is exactly the same). So what does this mean? The market is pretty healthy and picking up steam. Going into our Spring Selling Season, we should see continued demand, and may even see a slight uptick in median house sales price.
HERNANDO
PASCO
PINELLAS- SFD *
PINELLAS- CONDO*
ACTIVE

808

[710]
2426 [1887]
473 [525]
578 [545]
NEW
120 [126]
478 [406]
99 [108]
110 [122]
PENDING
113 [113]
1609 [1369]
389 [270]
209 [172]
CLOSED

56

[61]
225 [211]
74 [74]
65 [55]
EXPIRED

26

[21]
14 [52]
4 [12]
7 [12]
(* PINELLAS is CLEARWATER NORTH)


Three keys to success
What's the deal?
There are three areas where almost ALL real estate agents struggle: (1) Managing their TIME, (2) Planning in Advance, and (3) having self-discipline.
It is your business after all.
Whether you realize it or not, you are the boss. The CEO. The HR department. The CFO. The Janitor. The Secretary. The Sale Manager. In other words, you run your own business. You just happen to be doing it under the guidance and license of SandPeak Realty. So in essence, you are the true definition of an entrepreneur. YOU have to make the business happen. YOU have to find the customers and create the sales. YOU have to do all the things it takes to run a successful business. SandPeak provides the framework and the tools to help you be successful. You have three things to provide: (1) The financial resources to start and run YOUR side of the business (license, board dues, cell phone bill, etc) (2) You have to put in the TIME (a lot of it) (3) You have to put in the EFFORT and CREATIVITY to make it happen.
The question to ask yourself.
Are you willing to do what it takes to succeed this year? Are you willing to put in the time and effort? Are you willing to develop your tools and systems while the market is still slow in Q1 of '23? Are you building your brand and your presence?
THIS MONTH OUR FOCUS IS ON TIME MANAGEMENT
"I Don't Have Enough Time" This is the WORST EXCUSE in Real Estate. Make that in any industry. It's never about time. Time is FINITE. We all have the same 60 minutes. 24 hours. 7 days. No one on this planet has more time or less time than anyone else. It's what you DO with that time that matters. Most agents manage their money and their social lives better than they manage their time.
Hocus Pocus it's All About Focus. I read that book many years ago. The principles are simple. What you focus your mind on, you will succeed at. What you don't pay attention to, will run it's own course- and you have ZERO decision on where it winds up. I struggle with this everyday, just as many of you. Too many things on my plate. Too many things I WANT TO DO and feel I NEED TO DO, but I never prioritize those. So I wind up with so many items on my to-do list, and hardly get any of them accomplished. Why? Because I keep adding to the list instead of tackling what is already there. There has to be a better way.
It's About Priorities.

This year SandPeak's focus for each agent is growing their personal business. By focusing on tasks and education that helps you GENERATE new business, we can give you the blueprint to success. Sure, servicing your customers, writing contracts, and showing houses is VERY IMPORTANT. But that is a REWARD for the hard work and focus you put in to find new clients. Make sure your time is blocked and scheduled so that you can complete the business generating tasks you need to do- things like working on your website, sending out a newsletter, posting on social media, reaching out to your SOI, contacting past clients, volunteering, attending events, training and educating yourself, working on your soft real estate skills. All of these seem to be "I'll do them when I can or when I think about it." That is the wrong approach.

Have a Planner so You Can Write Down Your Appointments! Order a planner online- a weekly one or daily one with time slots is best. You can also use your phone or iPad. For some, a monthly calendar with lots of sticky notes works. Whatever it is, it should be your best friend. Write everything down in it. Things to do. Your appointments. Your closings and meetings. It should be the first thing you look at everyday, and the last WORK thing you see before you go to bed. Use it like it's supposed to be used- as a tool to help you remember and stay focused!
Make Appointments With Yourself. Your time is valuable. Don't waste it. And don't give it away to others that don't add to your business or help you generate clients. One of the best things you can do is schedule weekly appointments for yourself. Let's say, for example, that one of your monthly goals is to send out a newsletter to all your past clients, current clients, and Sphere of Influence. You know that it will take you about 6-8 hours a month to prepare that newsletter- which is 2 hours a week. So schedule that 2 hours in your calendar! Make it an appointment with yourself. YOU are the most valuable client you can meet with every day. Make sure you give yourself the attention your deserve!
Start with 2-3 Appointments a Week with Yourself. Early mornings or late in the evenings are best. Why? Because our mid-mornings through dinner time seem to always be the busiest and the most chaotic times of our day. Rushing for last minute showings. Inspections. Closings. Problems. They all can keep us from doing what we need to do to grow our business. Pick 2-3 BUSINESS DEVELOPMENT tasks and make 1-2 hour appointments. They need to be written and BLOCKED in your calendar!
Never CANCEL Appointments with Yourself. Yes, you read that correctly. Instead of cancelling, MOVE and SUBSTITUTE appointments. We will use the example above of scheduling 2 hours to work on your newsletter. Let's say that you made that appointment for Wednesday morning from 9-11 to work on your newsletter. It's written down in your planner, and you make a note to yourself on Tuesday night before you go to bed that it is the first appointment of your day. Then the phone rings. One of your clients wants to see a property at 10am. Most of us drop everything we are doing, meet that client (and you should!) and "cancel" the appointment you had with yourself to work on your newsletter. WHAT YOU SHOULD do is take the appointment with the client, open up your planner and MOVE that appointment with yourself to later in the day or the week. NO MATTER what, your appointment with yourself needs to happen THIS WEEK- don't cancel it; find a new time and make sure that appointment happens!
When a Client Cancels an Appointment. Maybe you have showings scheduled for your clients at 4 to 6pm on Tuesday. It's written in your planner, your showings are set up, and at 3pm they call to cancel due to an emergency. (don't forget to cancel your showings!) Most agents simply request a new appointment time from their client, and then go home for the day. Or to the store. Or to dinner. THAT IS NOT THE WAY TO RUN YOUR BUSINESS! Your time is valuable- don't waste it. Here is a better solution. Create a list of 3-5 items you want to work on that are NOT a high priority (because those items should already have appointments every week in your calendar) and keep those handy. Maybe it's a guide you want to write, or a marketing campaign you want to work on, or expired listings you want to call- whatever it is, when a client cancels an appointment with you, it is the perfect time to SUBSTITUTE an appointment. Congratulations- you were just given back 2 hours of your LIFE- use it wisely!
If you haven't done so already, I encourage you to Watch and Listen to Brian Icenhower's video about Realtor Time Management. It is part of one of his courses in the course library at www.TheRealEstateTrainer.com. You Can watch the video below:


SANDPEAK SYSTEMS
SKYSLOPE: Skyslope offers is now part of Stellar. You can read the details, watch the video from Stellar, and sign up for their training HERE. DO IT THIS WEEK!
WISEAGENT CRM: Learn how to create TEMPLATES for your emails so you have them handy and ready to go. WiseAgent calls it CUSTOM CONTENT (Hint: I used one to send this newsletter to you- the picture you clicked? Done in Canva- uploaded into WiseAgent as a template. Read and Watch HERE
PLACESTER WEBSITE: It's time to add CHAT to your site- We talked about the TAWK.TO app above. It's very easy to install and set up- and will give you another way to connect with your clients. If you need help installing and setting up, Mike will be glad to help- just ask! Read and Watch from PLACESTER on how it works HERE
CANVA TRAINING: Download the Canva App on your phone and then watch this video on how to use it HERE
TECHNOLOGY TUNE-UP
Let's get those Email Signatures looking good! Go to www.SignatureHound.com and create a FREE ACCOUNT. From there, choose a template you like and create your signature. This signature is SUPER easy to install on all of your devices and programs with step-by-step instructions included with your signature. It takes less than 15 minutes to set up and install and will make us all look very professional! It can be installed in any Windows or MAC mail service, your phone, gmail, yahoo mail, and just about anywhere you run and check emails. By the way, did I tell you it is FREE?

Got an idea for an article, want to request training, or think something should be included in this newsletter? Reach out and let our Broker Mike know! Click

HERE

, send him a text or email, and share your ideas!