☘️ ☘️ UPCOMING EVENTS ☘️ ☘️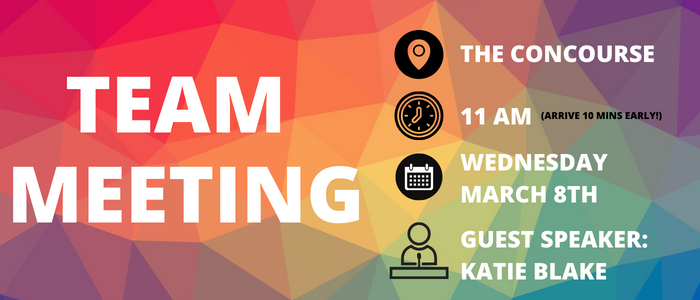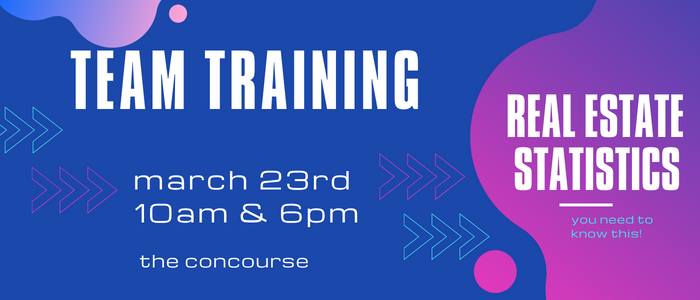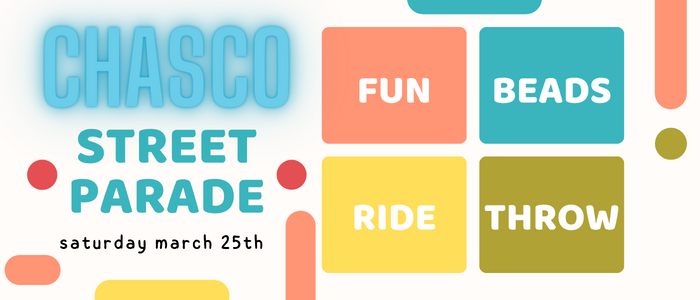 10 Real Estate Statistics Every Agent Needs

LET'S FACE IT. Most agents have no clue when it comes to real estate statistics. They don't track them. They don't understand them. And they definetly don't talk about them. And that is a shame.
Real Estate Statistics are the backbone of our business- it's how we compare property values, how we project sales, how lenders and appraisers determine loan amounts. Not including statistics in your real estate knowledge is like trying to become a stock broker and having no clue on the history of a stock in the market. There are so many variables- and understanding these variables and interpreting statistics helps you as an agent guide your buyers and sellers. There are many, many statistics in real estate- and most are available right in the Mulitple Listing Services. Here are 10 that you should start with- and track- on a weekly and monthly basis.
STAT #1 you need to know: Total # of Sales
Real estate is cyclical. The best indicator of any market is the total number of sales. This is also a key stat for computing other important stats- If you don't know how many properties close every month, you can't tell the direction of the market! This is also an UP/DOWN stat- a simple question of "How's the market doing?" If there is increase in sales from the previous month, a quick response may be; "Amazing- the number of sales is UP from last month- its a great time to be a seller!"
STAT #2 you need to know: Total # Active and New Properties on the Market
Knowing how many sales is great- put that together with the number of active properties and number of new properties that are coming into the market gives you a magic eight-ball into the future- you can use it to predict the rate at which homes will sell. This is important for both buyers and sellers. Knowing how much "competition" there is for a seller can help them decide on their pricing strategy- can they sell at the top end of their range, or do they need to be more aggressive to get their house to move? For buyers, knowing this information helps them decide on their offer price- does it need to be at listing, or is there enough competition to come in lower?
STAT #3 you need to know: Total # of Pending Properties
This is a future indicator of the number of sales. It is also helps you to track the percentage of homes that go pending and then actually close. This is one stat that I guarantee 99.9% of agents have no clue about. If it takes 45 days to close a home in your market, for example, then in 45-60 days you can predict the number of sales. This statistics also tells you how many homes are coming "off-market" weekly and/or monthly. Though you won't know the sales price, you will know the velocity. And economics of scale are very easy defined when you know this number.
STAT #4 you need to know: Median LIST Price
Why the median and not the average? Because if you focus on the median in a larger population size, the median price eliminates the extreme ends of the market. The larger your sample size, the more accurate this number becomes. Median prices tend to move up or down in smaller increments and generally in a slower scale than averages. One new listing at the bottom or the top of the market can greatly affect an average list price where as the median stays true. Over the course of several months, the median list price should reflect the movement of the median sold price.
STAT #5 you need to know: Median SOLD Price
Similar to stat #4, the median sold price is one of the most accurate indicators to tell you where the market is. Generally about 80-85% of all comps are within about 5-10% of the median sold price for a certain type of home and comparable. Plain English: You can predict within about 10% of the Sold Price what a comparable property will sell for. SELLERS LOVE THIS and buyers appreciate knowing where to put an offer in that they have a good chance of getting.
STAT #6 you need to know: Total Days on Market
How long does it take, from the moment a property is listed until it is sold and closed. That is a great question! Knowing how long a property takes to close (not SELL!) is important for understanding market absorption and velocity. Let's take this example: If the Total DOM (Days On Market) is 95- then that equates to about 3 months on market. If it takes an average of 35 days to close, then that means it is taking about 60 days to get a contract- or two months. Put that together with knowing the absorption rate (see below) and you can help a buyer or seller more accurately price their house or offer.
STAT #7 you need to know: Days to Contract
If you know how many days it takes to get a contract, and how many days on market total, you can easily compute the number of days it is taking in your customers area. Most agents use Total Days on Market to explain to a customer how long it takes to sell a home- which is only part of the story.
STAT #8 you need to know: Market Absorption.
With all of the information from the first 7 stats above, you can accurately predict what the future market will hold for your customer. Take the total number of active properties + total of New Listings and divide it by the number of previous months sales- and Viola! you have the rate of homes that should be selling every month over the next few months. This is a VITAL stat to know and explain.
STAT #9 you need to know: Sales to List Price %
This stat is for writing and accepting offers. Let's use an example of 96.7% sales to list price ratio. This means that HALF of the sales have sold ABOVE 96.7% and have have sold below. Now lets take it a step forward. This means that the range of MOST sales is between 93.4% to 100% of the list price. (100-96.7 = 3.3) Why is this important to a seller? Let's pretend the list price is $200,000. An offer that comes in at 96.5% of the list price, or 3.5% below list price or at $194,000, is a realistic and good market offer! The same is conversly true for a buyer- instead of a $200,000 offer, maybe start negotiations at $190,000. This also helps with those buyers who want to offer 10-20% below list price to understand they are wasting their time!
STAT #10 you need to know: % of homes financed and their type
Knowing how many buyers have financed their home purchase versus paid cash is very vital to your listing presentation. If Most of the sales for the sellers competition are financing (let's say 15 out of the last 20), that is a stat a seller MUST know. Everyone wants to sell for cash, but if 75% of the last 20 sales are financing, then that means only 1 out every 4 sales is cash. IN PLAIN ENGLISH- 75% of your potential buyer pool will NEVER see your house if you offer cash only. Pair this with your absorption rate (number of months it takes to move the current inventory levels plus all the new listings coming in) with the number of sales AND the days to contract- and the sellers TOTAL days on market could easily quadruple.
WHAT YOU SHOULD DO: Keep a spreadsheet of stats monthly for whatever areas you work- by county, by zip code, by city, and even by the neighborhoods you work and farm. You should have this information at your fingertips. DON'T go to the MLS when you need it- That's too late! BE THE EXPERT and notate this information at the BEGINNING of each month so you can reference it when you need it!
☘️ ☘️ LOCAL MARKET STATISTICS ☘️ ☘️

(as of MARCH 2, 2023) Previous Month Stat is in [ x ]
Mike's Take On the Market: Both Figures are month to date (Feb in [ ]). Active listings have dropped because the number of closes sales in all areas, especially Pasco, has increased. Pending sales have stayed about the same. So what does this mean? The market is very healthy and picking up even more steam. Going into our Spring Selling Season, we should see continued demand, and may even see a slight uptick in median house sales price.


HERNANDO
PASCO*
PINELLAS- SFD *
PINELLAS- CONDO *
ACTIVE

540

[808]
1519 [2426]
430 [473]
552 [578]
NEW
178 [120]
549 [478]
156 [99]
204 [110]
PENDING
299 [113]
1600 [1609]
401 [389]
261 [209]
CLOSED

176

[56]
907 [225]
266 [74]
189 [65]
EXPIRED

26

[26]
62 [14]
18 [4]
22 [7]
(* PINELLAS is CLEARWATER NORTH)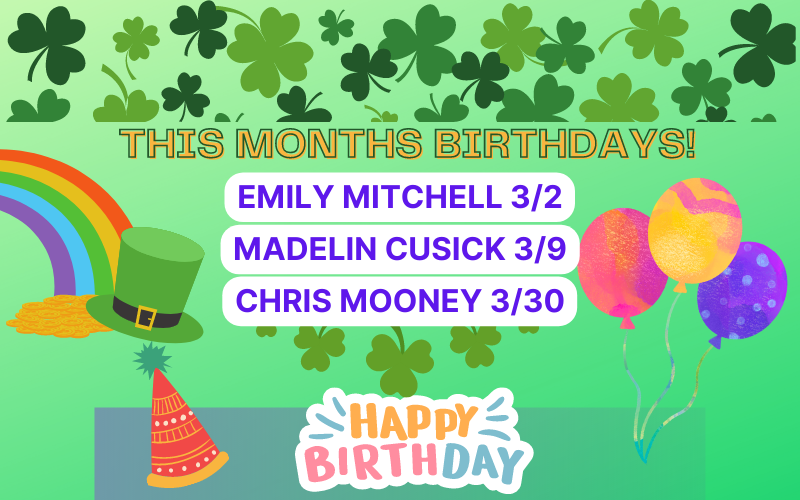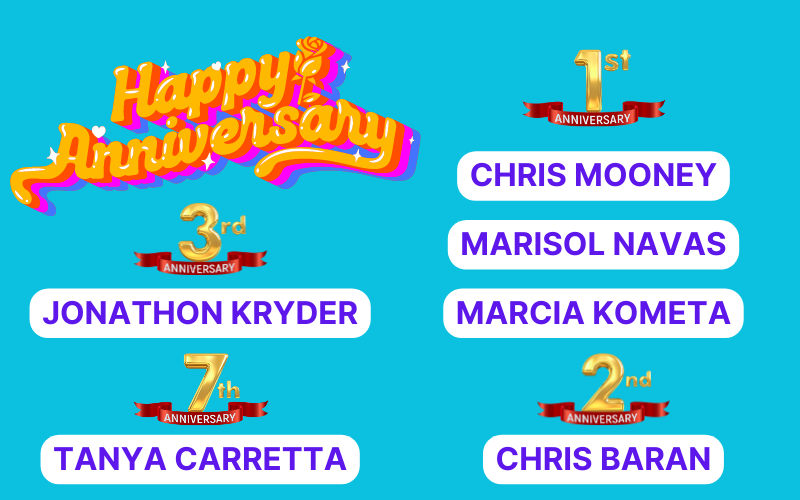 The Market
I'll let Brian Icenhower do the talking. Here is his 2023 Real Estate Market Outlook.


SANDPEAK SYSTEMS
SKYSLOPE: Skyslope offers is now part of Stellar. You can read the details, watch the video from Stellar, and sign up for their training HERE. Many of you have NOT watched these videos or done the training... THIS IS IMPORTANT! DO IT!
WISEAGENT CRM: ChatGPT and AI is taking over the real estate world faster than you can believe. It's amazing what this tool can do, especially when it comes to writing and creating content This video will help you create drip campaigns- which will in turn make things much easier for you! Watch HERE
PLACESTER WEBSITE: Set up search pages very easily- customized searches you can share with customers, social media, and anywhere you market yourself. We call them searches; Placester calls them "AREAS". Read from PLACESTER on how it works HERE
CANVA TRAINING: Canva just released 14 new features- a few are perfect for your real estate marketing! Watch HERE
☘️ ☘️ TECHNOLOGY TUNE-UP ☘️ ☘️

Getting organized with your time and planner has been on our minds the past few months. Organizing your computer and file system is also important and helps, you be more productive. Here is a good video to help you get on the track to organization. Watch HERE

Got an idea for an article, want to request training, or think something should be included in this newsletter? Reach out and let our Broker Mike know! Click

HERE

, send him a text or email, and share your ideas!